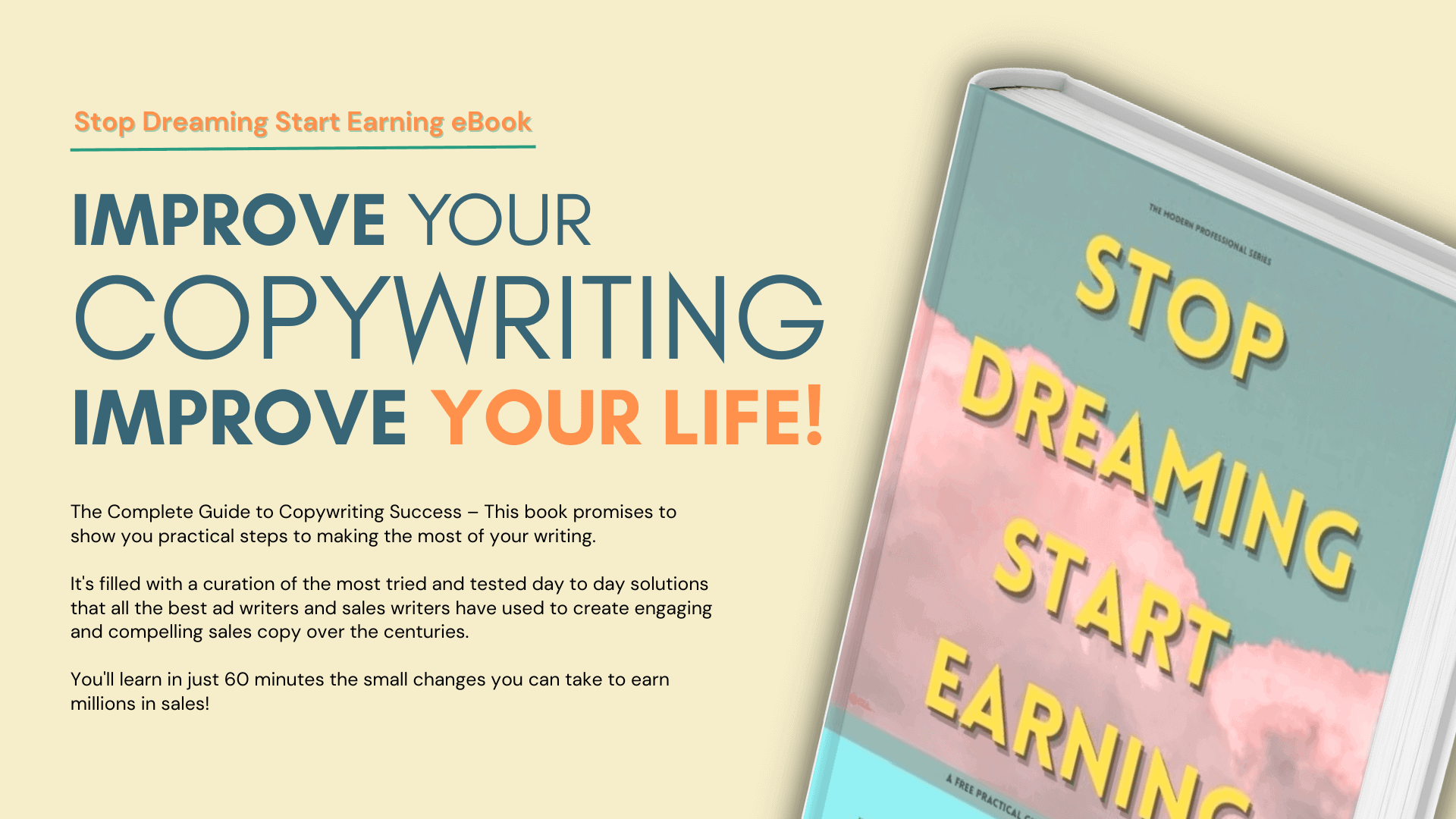 ---
If You'll Read Any Book On Copywriting This Year, This Is It!
First of all, writing effectively isn't something you're born with, it is an acquired skill. Anyone can be taught this skillI. Understand also that Copywriting is the most underrated skill in the world.
All around you, everything is talking to you; trying to selling you something, a product, a mindset, a concept. All these words and thoughts are made possible by copywriting. Copywriting runs the world.
About This Product
The practical formulas you'll learn from this book are tried & tested and able to turn anyone into the kind of writer who can earn off their work. You are guaranteed to turn your life around if you begin immediately to put the theories in this book to work.
Believe it when we say that; without the right approach, you could be going around in circles, resulting in a life of very minimal impact. This can frustrate you and limit the full potential of your ability.
How To Use This Product
If you're ready to unlock the full potential of your earning ability, and create engaging and compelling content that will skyrocket your craft to 100x your current value, then get this comprehensive guide today: (scroll to bottom of page)
It's important to note that 50+ hours of research have gone into crafting this perfect tool for the ideal modern professional copywriter. As a result, this book is thorough; providing modern solutions with results that standout. It's a 5-star package. ★★★★★
Here's how to make the most of Stop Dreaming Start Earning eBook:
Use your PDF search tool to search the desired keywords.
Alternatively, you could start from the very first page and make use of the Table of content.
At every example given, take the time to practice the information delivered in the Chapter.
If you're personally working on your own project, that helps even more because you immediately have something to apply your acquired skill to as you learn.
Repeat steps 1-4 till you fine-tune your craft.
Think of this book at a reference guide, and you'll benefit most from it. The Appendix contains all the quick links.
We put in the hours to make a Masterpiece. Treat it as such.
---